World's First Pregnant Man Caught in Sex Scandel!
By:
Alexandria McAlister
Charrisa Miller
Patty Davis
Christopher Jones of Redding California, has recently become the world's first pregnant man. The child, Thomas Oscar, was conceived through a revolutionary medical advancement. Dr. Corey Wilmot "borrowed" an ovum from Phillip Helton -- one of the world's only fertile hermaphrodites. The ovum was then fertilized through the process of invetro fertilization. After fertilization the doctor then implanted the zygote into Christopher's abdominal cavity thus inducing an ectopic pregnancy.
When asked where the idea came from, Dr. Wilmot confided that he "first came across the idea while viewing the movie 'Junior' . . . I decided that this was something the world had to witness." After studying many potential parents, Dr. Wilmot chose Mr. Jones and Mr. Helton because of their existing relationship and Mr. Helton's "special" physical attributes that would serve to mask the pregnancy. Dr. Wilmot proceeded to intoxicate the two lovers then advanced with the implantation procedure.
When Mr. Jones was first informed of his pregnancy he was skeptical. As he began to exhibit the normal symptoms of pregnancy, Mr. Jones realized that he was indeed "up the duff" — so to speak. After his initial hysteria, his main concern was how he would inform his girlfriend, Kyla Caroline Elaine Buckingham also of Redding California, of his pregnancy. To hide the pregnancy and the fact that he had taken a lover, Mr. Jones disguised his pregnancy as an unexplained weight gain.
As Mr. Jones entered his third trimester of pregnancy he finally decided to reveal his secret to Ms. Buckingham. She also chose to reveal a secret to Mr. Jones. Ms. Buckingham's secret was her pregnancy. When at first this was disclosed, Mr. Jones thought the child to be his. However, as Ms. Buckingham's pregnancy progressed, she felt she could no longer live with the lie she was carrying. She felt she had to admit that she was not having Mr. Jones' child — the child was Matthew Armstrong's (who had been Phillip's lover previously).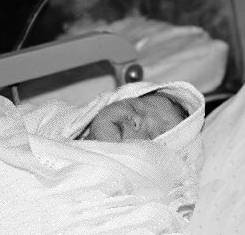 Despite the ill feelings harbored by all, the foursome did come together for the sake of the children. Mr. Jones and Ms. Buckingham continued their relationship despite the complications of their lovers. Mr. Helton and Mr. Armstrong renewed their relationship and were both present for the births of their children. Both babies were healthy — Thomas Oscar weighing in at 7lbs. 8oz and was 18in in height. Ms. Buckingham's child, Elaine Malyssa, was a healthy 6lbs 11oz and was 19 1/2in in height.
A year later, Mr. Jones once again found himself pregnant. However, this pregnancy was the result of a secret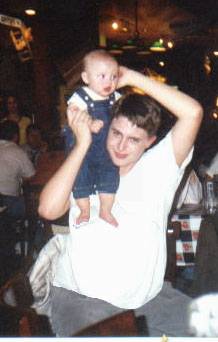 coupling between himself and Mr. Armstrong. Three months into hispregnancy, Mr. Jones called the "foursome" together to announce his latest situation. Upon receiving the news, Ms. Buckingham became engulfed in a jealous rage. It was later discovered that she had gone into the adjoining kitchen, taken a butcher knife, and proceeded to viciously slaughter the three. After the investigation, it was found that Mr. Jones had been stabbed upwards of 37 times, the wounds focused on the abdominal and throat areas. Mr. Helton's head was severed from his body and found outside in the trunk of Ms. Buckingham's car. Mr. Armstrong was first nailed to a wall and then beaten with a claw hammer, crushing his skull. Authorities refused to comment, but rumor has it the Mr. Jones' endowment was found wedged in Mr. Armstrong's mouth. Ms. Buckingham was found on the floor of Mr. Jones' bathroom. It was later revealed that she had taken all the medicine in his medicine cabinet and downed it with a tall glass of milk.
Dr. Wilmot adopted Thomas Oscar, Mr. Jones' only living child. Ms.
Buckingham's mother, Janice, took in Elaine Malyssa. Tragically, the world's first and only pregnant man came to a bitter end. Hopefully, Dr. Wilmot will continue his work and other's will follow in Mr. Jones' footsteps.